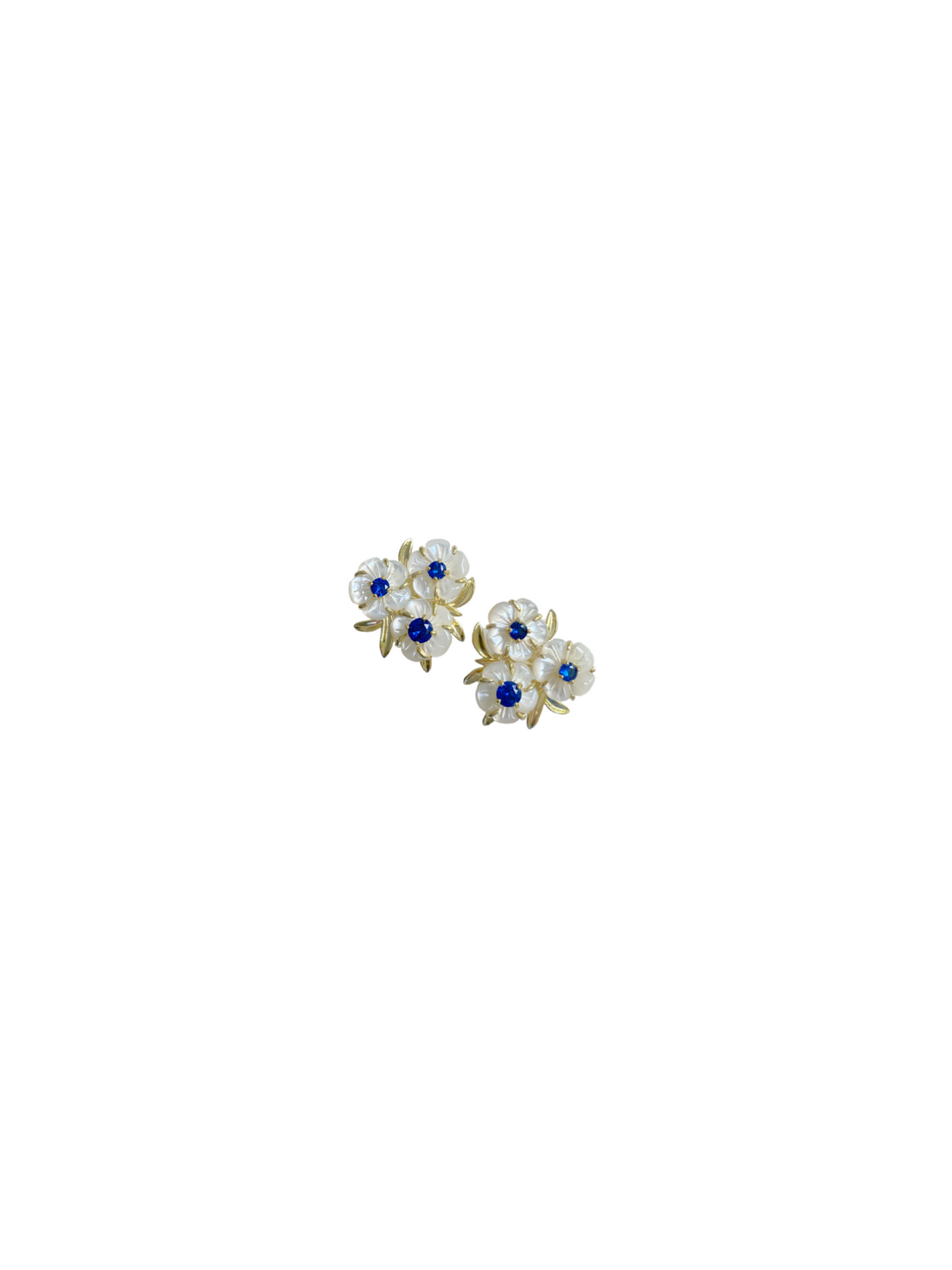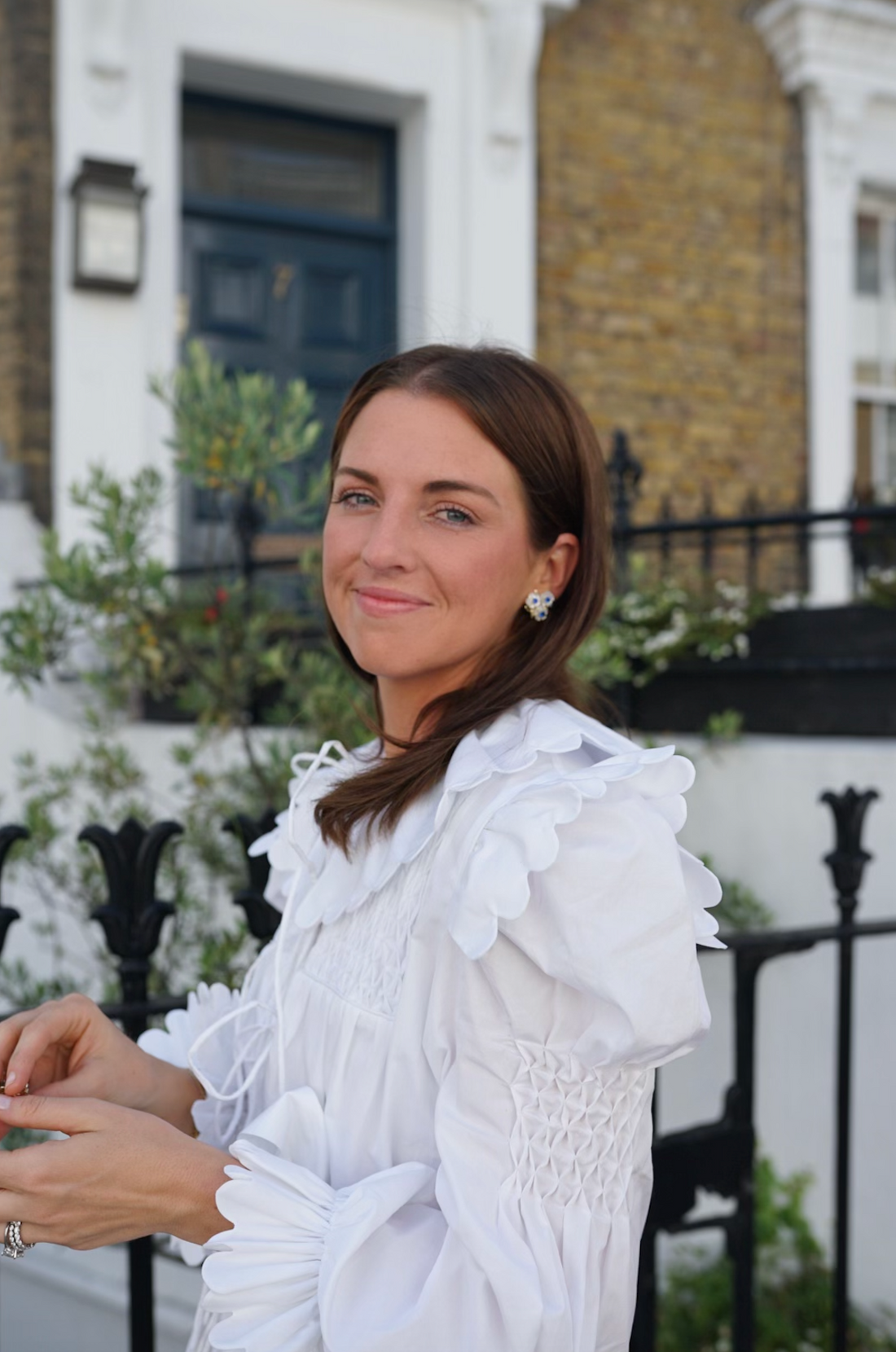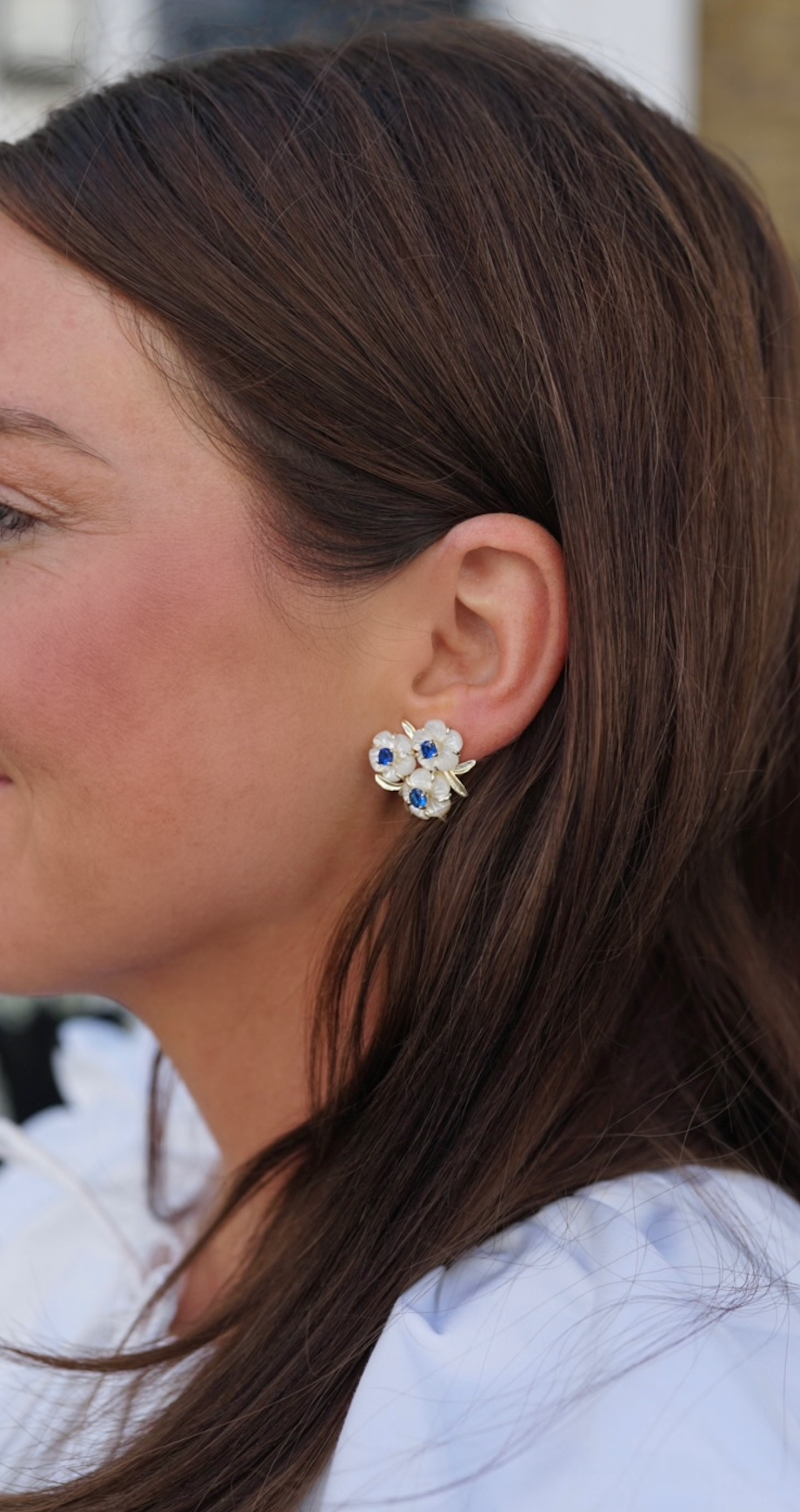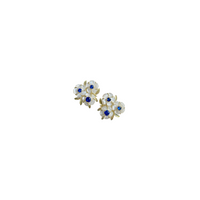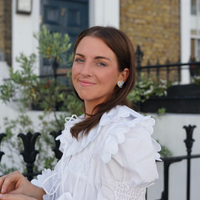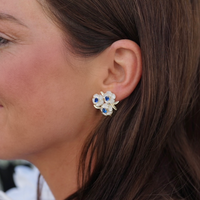 belgravia blue and white chinoiserie blossom stud
designed by nicola bathie mclaughlin
approx. 1" long
plated gold, glass, mother of pearl
earrings come with posts. these earrings are able to be converted to clips. please note once earrings have been converted to clips they become custom and non returnable. 
This earring is a part of a chinoiserie inspired collection that is adorned with hand carved botanical buds and blooms, golden vines embellished with a mixture of rich and muted jewel tones, delicate bird cages, butterflies and bows.
OURS STONES HAVE A NATURAL VARIANCE AND IMPERFECTIONS BECAUSE THEY ARE ALL NATURAL.
MAKE MY EARRINGS INTO A CLIP. CLIP CONVERSION IS CUSTOM AND NON-RETURNABLE. CONTACT US TO LEARN MORE.